Online Training Management System
Project Scope :
Digital Transformation
Responsive Web Design
UI & UX Mobile App Design
Deliverable :
UI & UX Interface
CMS – WordPress
eCommerce – WooCommerce
Online Training Management System
AFS is a non-profit, non-governmental international volunteer organization. By providing cross-cultural learning opportunities, participants can increase their knowledge, explore ideas, and enrich their skills, so as to promote world peace.
Client :
Washing K Group Ltd.
Website :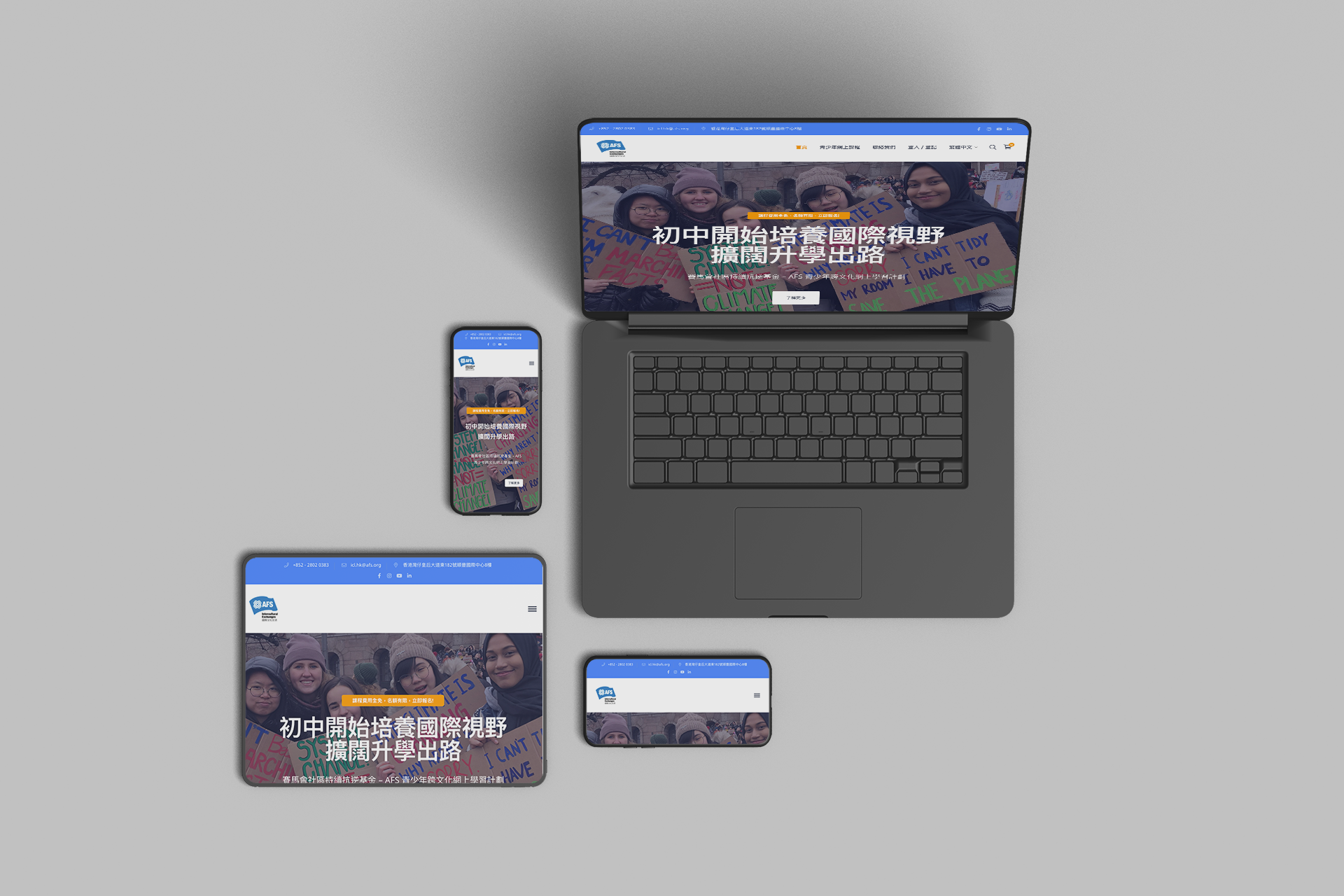 我們的電子商務顧問擁有豐富的業務經驗來實施全面的電子商務計劃,包括日常運營,促銷方法,系統運營,海外倉庫管理,物流管理,包裝,購物數據 分析,不同國家/地區的付款方式,區域稅率和客戶關係管理。