Discover Business Opportunities With a Thriving
Mobile App Development Method
We offer unique Mobile App Development Services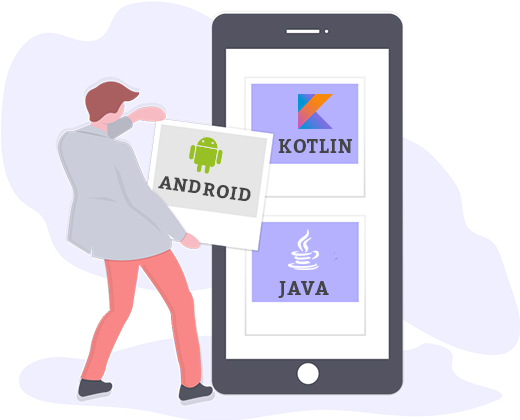 NATIVE MOBILE APP DEVELOPMENT
A native Mobile app is an application program used for the development purpose, specifically for Android/IOS devices using its own tools and library. Native apps have benefits like better performance, security & dependability. The most Popular tools for native development are Java, Kotlin and react native.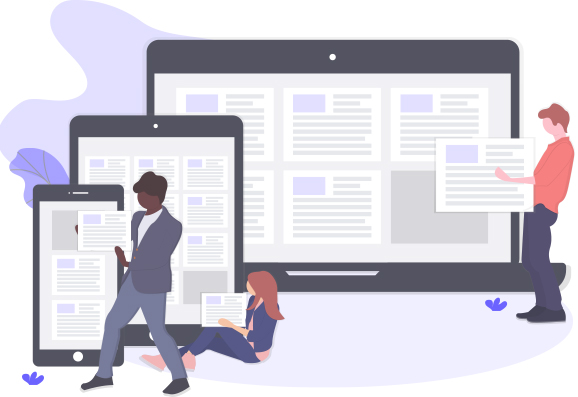 HYBRID MOBILE APP DEVELOPMENT
Hybrid applications are using web development standard like HTML, JS & CSS. The major benefits of hybrid apps are cost-effective, faster development, and simple to use. Moreover, we can develop one application and deploy for both iOS and Android platform. It basically means wrapping HTML code into the Native Application using Reactive, Ionic or flutter Framework.
Mobile App Design Phase
Your Innovative App Idea Needs a Dedicated and Professional App Designers.
MOBILE APP DESIGN PROCESS
IDEA ANALYSIS
We test the idea among the audience by knowing their interest, needs, habits, and lifestyle. After that, we proceed for the next steps.
WIRE FRAME
After the design idea is established, our innovative designers make a structure of the whole mobile application pages based on market research. They lay out the rough work of the user flow on paper or wireframing software.
PROTOTYPE - MOCKUP
Developing a prototype as early as possible is our designers' primary goal. Because we don't trust it until we don't see it and feel it. We don't believe in the expensive prototype as it consumes more time and money, instead, we build a low-fidelity prototype that can be created right away as the wireframe is ready.
VISUAL DESIGN
We believe the theme and colors of the final design have to be in perfect harmony with the service or product the client offers. Using mind maps, market research, use cases, mood boards, and cultural trends, we explore what motivates your users. After the final design, we create an MVP and send it to the client for approval. If there are any changes, we make sure the final design is made according to clients need.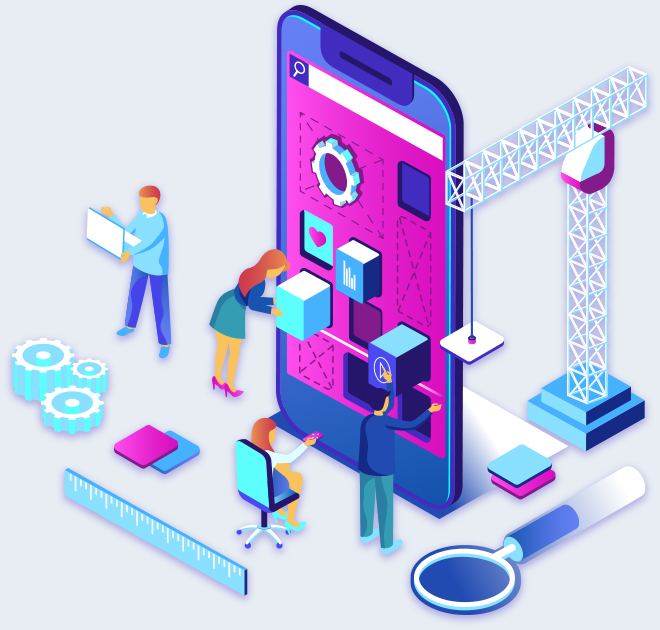 Mobile App Marketing
Get the best marketing strategies and consulting to a significant increase in a number of followers and downloads then you have now.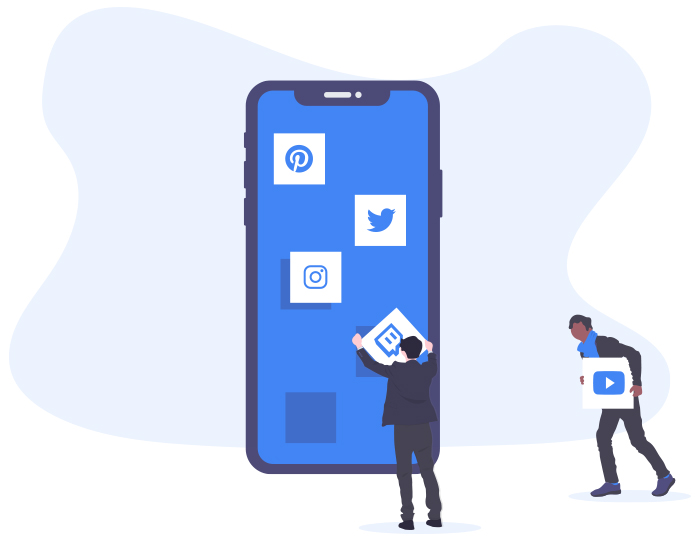 Get Complete Digital Marketing plan for an app
For our marketing experts; mobile app marketing is all about keeping the users engaged since the first time they hear about the app till the time they become a permanent user.
Strategy & Preparation
Market Research
Setting Up Social Media Accounts
Attractive App Description
Key Word Research
Pre-Launch Press Release
App Monetizatio Strategy
Campaigan Reporting
Mobile App Support & Maintenance
Keep your app competitive through consistent maintenance and support.
Our Mobile App Maintenance Services
We offer mobile application maintenance & Support Services which are based on holistic and purposeful strategies. Our services include,
App Monitoring
Mobile App Upgrade
App Enhancement
Mobile App Support
Yearly maintenance contract